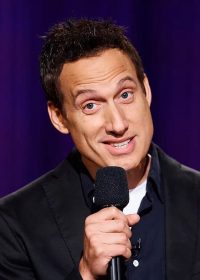 Elon Gold is a comedian and actor who has starred in various TV shows and series including multiple appearances on "The Tonight Show". Elan's one hour stand up special on Netflix, "Elon Gold: Chosen & Taken" currently streaming on Netflix, received wide acclaim from audiences.
Elon's acclaimed public performances and his hilarious routines have often gone viral and have been shared by millions around the globe. Leaving his on and off screen audiences in stitches, Elon is highly sought after as host for various benefit evenings and charitable affairs.
RP is thrilled to present our guests with one of the most acclaimed Jewish comedians for an uproarious laughter filled event.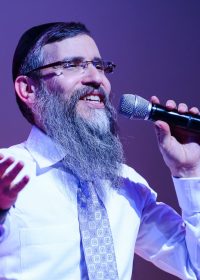 At Royal Passover our guests deserve the best of the best, and so we bring to you the true King of Jewish music. A talent like none other, a name recognized by every person of every age all over the world. Avraham Fried. With his unique blend of Chassidic and contemporary music in Hebrew, Yiddish and English, Fried inspires people to laughter, joy and tears. His music is the backdrop to weddings, bar mitzvahs, to simchas and to the very most memorable both joyful and heartbreaking moments of the last thirty five years of Jewish history.
With no less then twenty five hit albums and having performed in every prestigious venue in the world, from New York's Carnegie Hall to Londons Wembley Stadium to Tel Avivs Heichal Hatarbut, Avram Friend continues to inspire sold out audiences all over the world, transforming generations and connecting people with his music, his lyrics and his soulful, powerful and eternal voice.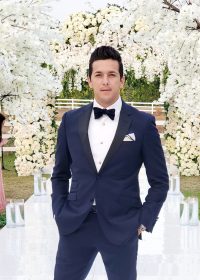 Israeli born and now a NYC International mega singer who is worldwide recognized as a top Jewish performer and has released several solo albums. Avi started singing at the young age of 8, and has performed with mega stars like Avihu Medina, Yehuda Poliker, Shlomi Shabbat and many more. Avi has dedicated his life to his passion; as a singer , song writer and producer. In 2017 Avi recorder his solo album "Kmo Eish" followed by a 2020 mega album "Ahavat Hinam". Avi's talents encompasses as a Sephardic Cantor performing in synagogues worldwide.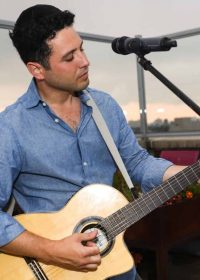 Eli Levin is a singer/guitarist born and raised in Brooklyn, New York. Eli is known for His soulful "hartzig" music. He is deeply inspired by the late Rabbi Shlomo Carlebach, a prolific songwriter who spread hundreds of tunes and stories to move thousands of Jews to find their connection to their roots. Eli has brought his music and angelic voice to many Simcha's and events worldwide, adding a special energy that connects and spiritually uplifts his audience.  This year he brings his beautiful voice, his nightly kumzitz and his beautiful tefilot to Cancun. Follow him on Instagram @elilevinmusic.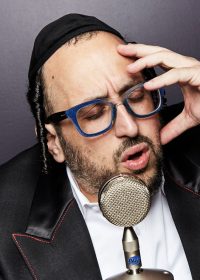 To watch a Lipa show live is an unmatched experience. The music, the energy, the excitement, a Lipa show leaves you crying, laughing and dancing on your feet. Part singer, part entertainer, no two Lipa shows are ever the same. A master showman, Lipa can put new words and music together on the spot, unfolding new never heard before music to his audience, creating an extraordinary and unique presentation.
Lipa will dazzle you with his dancing abilities. He will touch the deepest part of your heart with his soulful melodies and he will make you laugh out loud with his narrations. There is a reason he's known all over the world as the one the only, the imcomparable Lipa and has dozens of hit albums to his name. Back at RP due to very popular demand Lipa will shine in his own spectacular way.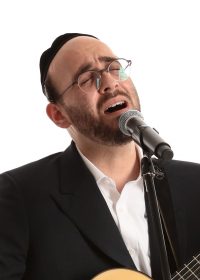 Pini Einhorn is singer, songwriter and composer.  Originally from Chicago, he made his way to Israel where he became an acclaimed artist. 
Pini's love and passion for singing started at a young age when he tried to create something unique in music. With his guitar in his hands Pini is able to reach and emotionally connect with his audience, young and old alike, stirring at the strings of their hearts. 
His eponymous debut album "Pini" was released in 2019 and features rousing songs like "יחבק לה בעלה" and emotional songs such as "לא רעב ללחם". Pini
advanced from being the "the king of kumzitizm" to a regarded singer with "Tov, Tov HaBaal Shem Tov" a hit song that took the Jewish music world by storm and is sung by musicians all over the world. 
Pini will be honoring us at Royal Passover with his beautiful davening and uplifting nightly Kumtziz.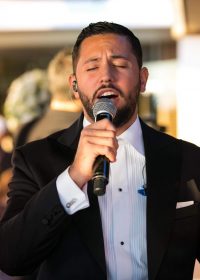 Avi Chriqui Delevanti hails from generations of Cantors and Paytanim. At the young age of seven he joined his father in performing at weddings and in various synagogues on the Yamim Noraim.  By the age of seventeen, Avi was already performing solo at wedding concerts and events around the world.  Word of his talent spread quickly and he soon thereafter began performing with the greatest Israeli singers such as Kobi Peretz, Yaakov Shwekey, Yaniv Ben Mashiach, Chaim Israel, Benjamin Bouzaglo and more. He performed in concerts throughout Israel accompanied by the Andalusian orchestra bands in Israel.
Avi has developed mastery in many music genres, including Oriental, Arabic & Pop music and his songs are tailored to an International audiences. He has released several singles; among them The Light of Lights, Peace in the World and Mahrozet Arabika. In 2017 Avi and the successful rapper Nissim Black presented a brilliant collaboration in a joint duet that Avi launched in 2019 in a special music video.
We are pleased to have Avi lead our Sephardic Prayers at Royal Passover..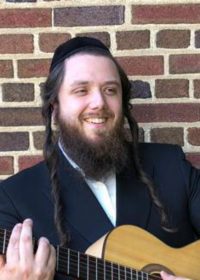 Joey Newcomb epitomizes the soul of  Jewish music of today. With the goal of connecting people to Hashem through messages found in his melodies, Joey's songs inspire and ignite the flame of Jewish souls everywhere.
After getting his start by doing small local gigs, Joey's name soon gained traction, leading to larger performances and ultimately the production of his first album "To be a Yid" featuring one of Jewish music's all time greatest hits; "Thank you Hashem"
His second album "How Aw ya Reb Yid" featuring Joey's hit song "Mi Kamcha Yisroel" is a reflection of his personality and of his brand message of spreading love and happiness.
Joey is currently working on his third album and playing in venues all over the world together with the who's who of Jewish music. Joeys energy transfers into his crowds making his performances a energy bursting, fun filled, uplifting experience. We are honored to have him join us for an unforgettable, personal performance.