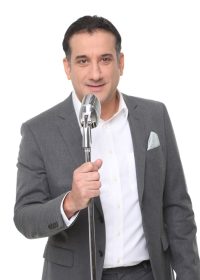 with the great singer Haim Israel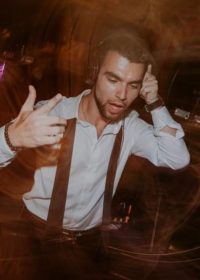 Hello Royal Passover 2022! My Name is Jonathan Janashvili, better known as DJ JON. Commercial Real Estate Broker by day, DJ & production manager by night. At the young age of 16 I was given the honor and privilege to be the DJ of Chailifeline's Camp Simcha & Camp Simcha Special, which catapulted me into the Jewish music industry. Over the last 7 years I have had the pleasure of working with some of the greatest artists, musicians, and producers to create unique and unforgettable events for clients and friends alike. I have traveled as far as Israel, Mexico, and all over America bringing a custom tailored atmosphere to each stage. Looking forward to a great pesach full of great vibes, Let's rock!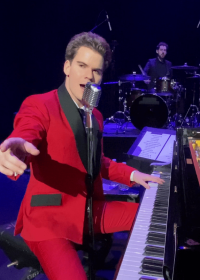 A musical performance in high madness!
An experience of music and energy that you have never seen before.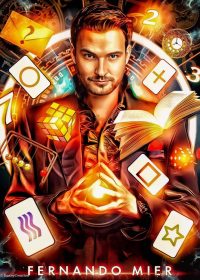 A mind blowing show,
with the world famous mentalist Fernando Mier.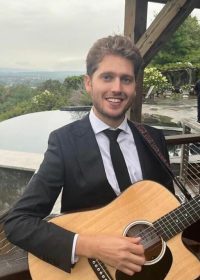 With emotional artists and a soulful musical atmosphere.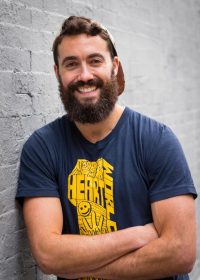 Meir Kay is a filmmaker, mental health awareness advocate, author and breath work facilitator. He's on a mission to spread positivity through creative mediums such as his viral videos, short films, podcast and speaking engagements – To date Meir's videos have been viewed over a billion times and have been translated to over 11 languages. 
He's the children's book author of " A Kid's Book About Optimism" which made it on Oprah's Favorite List. Meir also has a non profit, SuperSoulParty that benefits people who are experiencing homelessness. Beyond media, Meir's life has been illuminated and transformed through the power of breath and since then has held space and guided many people through deep, meaningful experiences that allow themselves to find peace, gratitude and self love.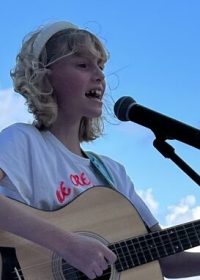 Come for a sweet treat with the singer Molly Berg
in a show that will tug at your heartstrings.