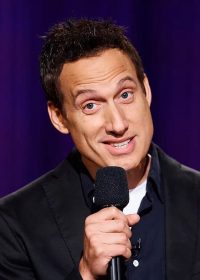 Elon Gold is a comedian and actor who has starred in various TV shows and series including multiple appearances on "The Tonight Show". Elan's one hour stand up special on Netflix, "Elon Gold: Chosen & Taken" currently streaming on Netflix, received wide acclaim from audiences.
Elon's acclaimed public performances and his hilarious routines have often gone viral and have been shared by millions around the globe. Leaving his on and off screen audiences in stitches, Elon is highly sought after as host for various benefit evenings and charitable affairs.
RP is thrilled to present our guests with one of the most acclaimed Jewish comedians for an uproarious laughter filled event.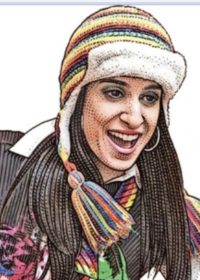 Shimrit Adar.
Loves: People. Pizza. Nicknames. Tutus.
That's all you need to know.
Okay, if you really want to know the nitty gritty details, read on…
Shimrit Adar (AKA Shimi) was born in Israel and raised in Brooklyn, NY. Though she currently resides there with her husband and six children, she thoroughly enjoys spreading her joy all over the world.
Shimi is a motivational speaker, an MC, and an entertainer. The events range from bas mitzvahs, birthday parties, and nursing home functions for the elderly to events for children with cancer and other illnesses…and everything in between!
Shimi has been involved in Kiruv work for her entire adult life. She worked in a Kiruv school for almost a decade, while simultaneously joining Oorah's Girl Zone as Program Director for 12 years, where she was lovingly referred to as "Miz Dar."
Shimi taught Zumba classes for a decade, even spearheading several Zumbathons for charity, with a cover story in the Wall Street Journal. She was (and continues to be!) the MC at numerous Challah Bakes, including one down in Panama!
Shimi ran the Shimi2Jewmba Children's Sunday Program for 4 years. She thoroughly enjoys making a difference and enriching children's lives.
Shimi's spirit and her passion for making a positive impact on people have taken her to cities far and wide. Atlanta. Toronto. Miami. Lakewood. Dallas. Jerusalem. Panama City. Johannesburg. Rio Grande. Punta Cana.
Shimi loves sharing meaningful slogans and quotes. One of her favorite mottos that she lives by is, "Be the reason someone smiles."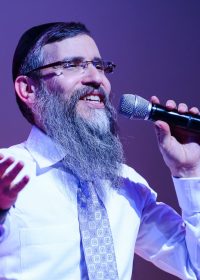 At Royal Passover our guests deserve the best of the best, and so we bring to you the true King of Jewish music. A talent like none other, a name recognized by every person of every age all over the world. Avraham Fried. With his unique blend of Chassidic and contemporary music in Hebrew, Yiddish and English, Fried inspires people to laughter, joy and tears. His music is the backdrop to weddings, bar mitzvahs, to simchas and to the very most memorable both joyful and heartbreaking moments of the last thirty five years of Jewish history.
With no less then twenty five hit albums and having performed in every prestigious venue in the world, from New York's Carnegie Hall to Londons Wembley Stadium to Tel Avivs Heichal Hatarbut, Avram Friend continues to inspire sold out audiences all over the world, transforming generations and connecting people with his music, his lyrics and his soulful, powerful and eternal voice.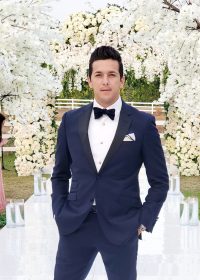 Israeli born and now a NYC International mega singer who is worldwide recognized as a top Jewish performer and has released several solo albums. Avi started singing at the young age of 8, and has performed with mega stars like Avihu Medina, Yehuda Poliker, Shlomi Shabbat and many more. Avi has dedicated his life to his passion; as a singer , song writer and producer. In 2017 Avi recorder his solo album "Kmo Eish" followed by a 2020 mega album "Ahavat Hinam". Avi's talents encompasses as a Sephardic Cantor performing in synagogues worldwide.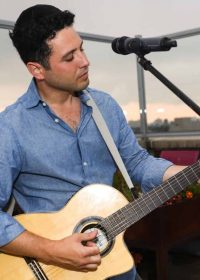 Eli Levin is a singer/guitarist born and raised in Brooklyn, New York. Eli is known for His soulful "hartzig" music. He is deeply inspired by the late Rabbi Shlomo Carlebach, a prolific songwriter who spread hundreds of tunes and stories to move thousands of Jews to find their connection to their roots. Eli has brought his music and angelic voice to many Simcha's and events worldwide, adding a special energy that connects and spiritually uplifts his audience.  This year he brings his beautiful voice, his nightly kumzitz and his beautiful tefilot to Cancun. Follow him on Instagram @elilevinmusic.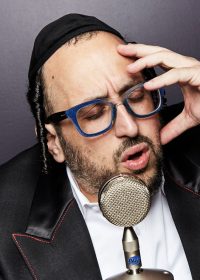 To watch a Lipa show live is an unmatched experience. The music, the energy, the excitement, a Lipa show leaves you crying, laughing and dancing on your feet. Part singer, part entertainer, no two Lipa shows are ever the same. A master showman, Lipa can put new words and music together on the spot, unfolding new never heard before music to his audience, creating an extraordinary and unique presentation.
Lipa will dazzle you with his dancing abilities. He will touch the deepest part of your heart with his soulful melodies and he will make you laugh out loud with his narrations. There is a reason he's known all over the world as the one the only, the imcomparable Lipa and has dozens of hit albums to his name. Back at RP due to very popular demand Lipa will shine in his own spectacular way.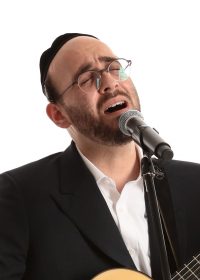 Pini Einhorn is singer, songwriter and composer.  Originally from Chicago, he made his way to Israel where he became an acclaimed artist. 
Pini's love and passion for singing started at a young age when he tried to create something unique in music. With his guitar in his hands Pini is able to reach and emotionally connect with his audience, young and old alike, stirring at the strings of their hearts. 
His eponymous debut album "Pini" was released in 2019 and features rousing songs like "יחבק לה בעלה" and emotional songs such as "לא רעב ללחם". Pini
advanced from being the "the king of kumzitizm" to a regarded singer with "Tov, Tov HaBaal Shem Tov" a hit song that took the Jewish music world by storm and is sung by musicians all over the world. 
Pini will be honoring us at Royal Passover with his beautiful davening and uplifting nightly Kumtziz.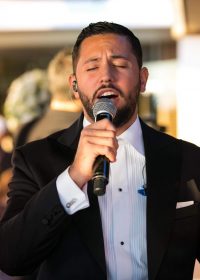 Avi Chriqui Delevanti hails from generations of Cantors and Paytanim. At the young age of seven he joined his father in performing at weddings and in various synagogues on the Yamim Noraim.  By the age of seventeen, Avi was already performing solo at wedding concerts and events around the world.  Word of his talent spread quickly and he soon thereafter began performing with the greatest Israeli singers such as Kobi Peretz, Yaakov Shwekey, Yaniv Ben Mashiach, Chaim Israel, Benjamin Bouzaglo and more. He performed in concerts throughout Israel accompanied by the Andalusian orchestra bands in Israel.
Avi has developed mastery in many music genres, including Oriental, Arabic & Pop music and his songs are tailored to an International audiences. He has released several singles; among them The Light of Lights, Peace in the World and Mahrozet Arabika. In 2017 Avi and the successful rapper Nissim Black presented a brilliant collaboration in a joint duet that Avi launched in 2019 in a special music video.
We are pleased to have Avi lead our Sephardic Prayers at Royal Passover..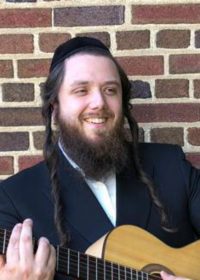 Joey Newcomb epitomizes the soul of  Jewish music of today. With the goal of connecting people to Hashem through messages found in his melodies, Joey's songs inspire and ignite the flame of Jewish souls everywhere.
After getting his start by doing small local gigs, Joey's name soon gained traction, leading to larger performances and ultimately the production of his first album "To be a Yid" featuring one of Jewish music's all time greatest hits; "Thank you Hashem"
His second album "How Aw ya Reb Yid" featuring Joey's hit song "Mi Kamcha Yisroel" is a reflection of his personality and of his brand message of spreading love and happiness.
Joey is currently working on his third album and playing in venues all over the world together with the who's who of Jewish music. Joeys energy transfers into his crowds making his performances a energy bursting, fun filled, uplifting experience. We are honored to have him join us for an unforgettable, personal performance.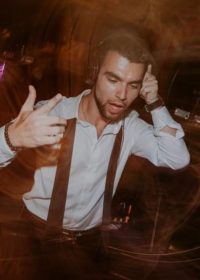 Hello Royal Passover 2022! My Name is Jonathan Janashvili, better known as DJJON. Commercial Real Estate Broker by day, DJ & production manager by night. At the young age of 16 I was given the honor and privilege to be the DJ of Chailifeline's Camp Simcha & Camp Simcha Special, which catapulted me into the Jewish music industry. Over the last 7 years I have had the pleasure of working with some of the greatest artists, musicians, and producers to create unique and unforgettable events for clients and friends alike. I have traveled as far as Israel, Mexico, and all over America bringing a custom tailored atmosphere to each stage. Looking forward to a great pesach full of great vibes, Let's rock!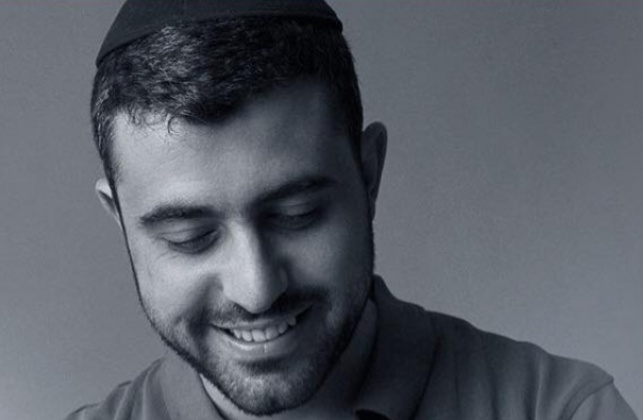 Ishay Ribo is an  Israeli singer-songwriter and overall superstar.  He began singing at the young age of eight and composing and recording at age thirteen. By the age of seventeen, Ishay had composed over 100 songs all with no formal music education.  His first big break came in 2012 when he performed his song "Tochu Ratzuf Ahavah" at the concert of Idan Raichel.
In 2014, Ribo produced his debut album and the title track received weeks of continuous airplay on Radio Gal Galatz, reaching both the religious and secular public.  The third single from the album, "Kol Dodi"  earned second place at the 2013 Israel Song festival and the album went Gold. In 2016, he released his second album, Pachad Gevahim which also went Gold.
In February 2018, Ribo released the album Shetach Afor which was went the coveted Platinum.
In 2019 Ishay performed "Nitzacht Iti HaKol" at a concert in Jerusalem. The music video of that performance broke YouTube viewing records as it amassed more than one million views within its first week catapulting Ribo into a  worldwide music sensation.   His music videos on YouTube garner views everyday, and have already surpassed 26 million views. Ishay's concerts are completely sold out as soon as they are up for sale and he is undeniably one of todays biggest music stars.
It is a privilege and an honor to present Ishay Ribo in concert to our Royal Passover guests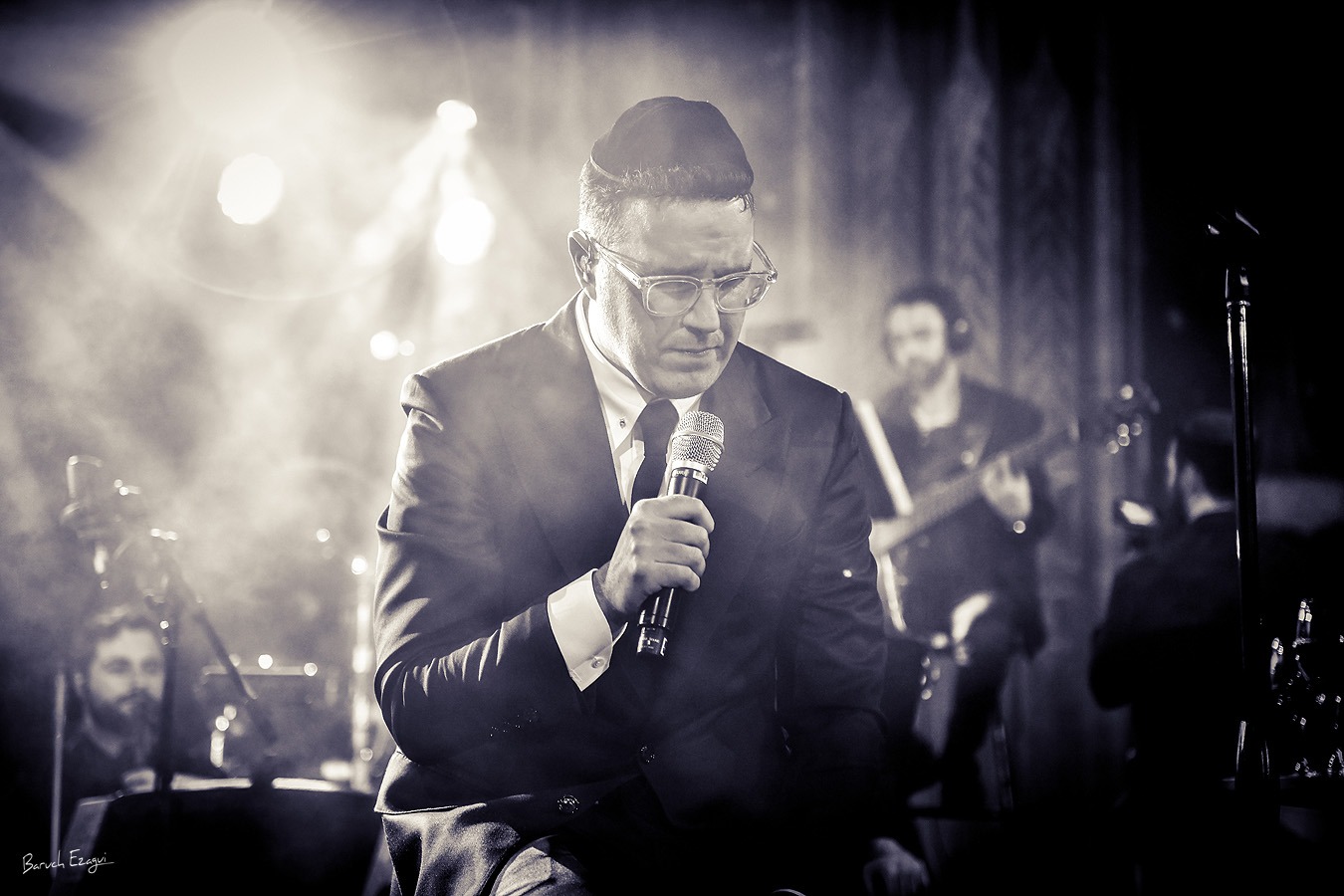 That thrilling heart pounding first wedding dance, that get off your feet and move concert, that magical, heart filled chupah, the birth of a new baby, all these events play the very same soundtrack. A soundtrack with a voice, so incomparable, so recognizable in the Jewish music world that it can only belong to the one and only Yaakov Shwekey.
Yaakov Shwekey began his singing career as a child in the Mexico City Choir, Ateret Yosef and continued together with his brother for a stint as part of the Miami Boys Choir. Yaaakov did not pursue a professional career in music until after his wedding. Once he started, Shwekey did not stop, his name becoming synonymous with Jewish music and his career exploding, making him one of the most sought after Jewish Music stars of our generation.
Shwekey has amassed more hit albums then any other Jewish music star with many hit songs topping the music charts, from the soul stirring Racheim, Mi Bon Siach, Im Eshkacheich, that penetrate your soul, to the miraculous Miracle that speaks to the journey of our people, the ultimate dance hits Eit Rekod, Inshallah and Kol Haneshama, the Latin inspired Musica and the energetic hit Aish, Shwekey's list of hits is endless as is his energy and personality, making him the ultimate performer and superstar.
Most definitely a member of Jewish Music Royalty, there is no better place for Yaakov Shwekey then on the Royal Passover stage. We have our dancing shoes ready for a concert like none other in Puerto Rico 2019.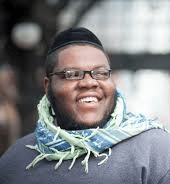 It is 2019 and jewish music's rising star is inarguably the very regal Nissim Black. Nissim will inspire you with his journey to yiddishkeit while his powerful music will both move you spiritually and force you to get up out of your seat and DANCE. A presence and a performer like none other, Nissim has risen to the top of the Jewish music charts with lightning fast speed.
Nissim is a Seattle based recording artist/producer, who made his first impression nationally in 2008 as D.Blackwith the song "God Like". While his earlier recordings were filled with tales of guns, drugs and violence, it was in 2009, with the release of "Ali' Yah" that he quickly grabbed eardrums. As D.Black he teetered on the verge of becoming a household name in the underground, but something was missing, and the man who would become Nissim, found himself in the midst of a spiritual crisis.
After a two year hiatus and converting to Orthodox Judaism, Nissim dropped his former moniker, and adopted a new name, he began a new journey, and in his own words, "To make music that inspires and elevates this world, to the world of spirituality and divine purpose." He appeared on the Shtar song "Rabbit Hole" released in 2012. In 2013, he released Miracle Music, followed by his debut album, self-titled Nissim. In March 2017, he released his second album Lemala making waves once again, a presence like none other, in the Jewish music world.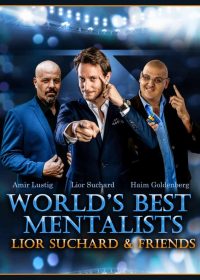 Do you believe someone can read your mind? Lior Suchard can. He can delve into your innermost thoughts, and know what you are going to say even before you do. His outstanding performances of mind reading, thought influencing, predicting and telekinesis have earned him international acclaim as a top class supernatural entertainer and mentalist from members of the public, to the best- performing CEOs worldwide and Hollywood celebrities. Royal Passover is looking forward to Lior astounding the minds of our guests at our very own night of mentalists.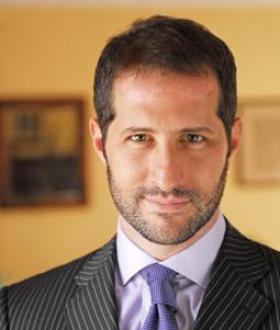 Modi is an established comedic headliner performing at sold out venues all over the United States and is a regular fixture on the comedy scene in both New York and Los Angeles. Modi's heimish background and ability to adapt to a variety of audiences has allowed him to create a niche within the Jewish community, performing for audiences around the world. His current tour together with Elon Gold has earned rave reviews and plays to sold out audiences. Royal Passover cannot wait to for Modi to bring the laughs to Cancun!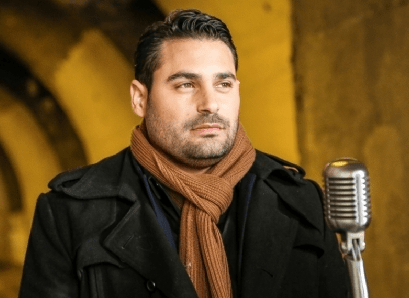 Jewish plus Israeli plus Latin plus heart equals a winning combination that is music superstar Gad Elbaz.
Perhaps the most recognized name and face in the Jewish music world, Gad will be joining the Royal Passover superstar entertainment lineup.
With his soulful voice, Latin swagger and contemporary sounds, Gad has widened the reach of Jewish music in an extraordinary way as only he can. Gad has broken down boundaries, connecting music lovers everywhere spreading the message of Jewish unity despite different views and origins. Gad's message has reached audiences around the world. Through his music, Gad has helped people renew their faith and empowered many to live their lives with an open heart, with faith and unity.
A Gad Elbaz concert is both riveting and thrilling. When he performs it is to the individual. His piercing eyes and stirring voice connect with each and every member of his audience, while his swagger and excellence as an entertainer will have you moving to the beat. We at Royal Passover, look forward to experiencing soulful and exciting heart pounding moments and memories of true exhilaration and complete Jewish unity with Gad Elbaz.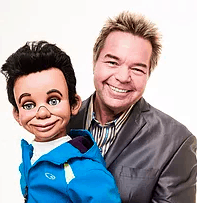 One of the hottest rising comics in the entertainment industry, John Pizzi 's name is synonymous with laugh out loud funny and now he brings his very unique brand of comedy that has been leaving his audiences all around the United States in stitches, to A Royal Passover.
John has opened acts for entertainers like Jerry Vale, Johnny Maestro and the Brooklyn Bridge, Joy Behar, Weird Al Yankovic, The Trammps, The Regents, Al Martino, Clint Holmes and many more. John has also been a national headliner at comedy clubs, resorts and college starring in a one man show of comedy, magic and ventriloquism for the ultimate in high energy comedy.