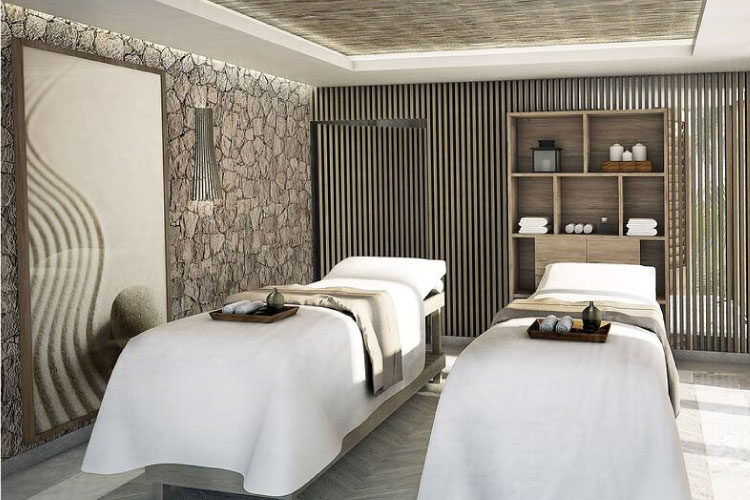 LUXURY SPA TREATMENTS INSPIRED BY ANCIENT MAYAN TRADITIONS
YHI Spa blends avant-garde techniques, fresh, clean cosmetics lines with traditional therapies from diverse cultures, all in a contemporary, comfortable setting.
Our beauty salon also brings out the best in you with a manicure or pedicure and so much more.
Re-energize with a challenging fitness session in your choice of three perfectly equipped indoor gyms in our idyllic resort.
One gym inside the spa has a spinning room and yoga room, exclusively for adults. The second gym in the family area, in front of the children's pool with breath-taking views of the sea, is a comfortable setting for teenagers aged 14 years and older. The third gym, outdoors on the beach, is also open to teenagers from 14 years and up.
Prefer the great outdoors? Our outdoor workout area is the perfect setting to get fit with nature as your partner.