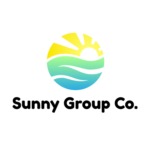 INTRODUCING A 2023 LUXURY PASSOVER PROGRAM
LIKE NONE OTHER
Welcome to Royal Passover. A name synonymous with the ultimate Passover vacation. This year Royal Passover welcomes you to our most anticipated year yet. A year where your every expectation of us will be exceeded. A year where we set the bar even higher and will blow you away. How is that even possible? At Royal Passover we know our guests trust us to deliver and we aim to do that plus way more. Starting with the resort. We have scoured the Caribbean Sea to find the perfect location. A paradise, a haven, a space that feels like the edge of eternity. A place where our guests could find true rest, relaxation and create fun filled family moments.
Nestled where the ocean meets the sea, Los Cabos is the ultimate breathtaking vacation destination. This Pacific Mexico vacation hotspot on the southern tip of the Baja California peninsula is famous for its stunning natural beauty, pristine blue waters, championship golf courses and world-class resorts. When you're not soaking up the sun by your resort pool or exploring its golden-sand shores, there are plenty of opportunities for adventure in Los Cabos.
Prepared to be dazzled by our culinary creations, our five-star dining, our exhilarating performances, our nonstop entertainment, our awesome day camp and our crowd! Known thru-out the world the RP Yom Tov ambiance and incredibly awesome crowd is like none other. A melting pot of people bound together by our love of Judaism and in celebration of the Chag creating the most fun filled, song filled, joy filled, beautiful Yom Tov your family will ever experience.
The Place, the Perfection, The Crowd, Nobody does Pesach better than Royal Passover. This year we invite you to join us for this exclusive, luxury Pesach like none other at Royal Passover 2023.