In keeping with our Royal experience we present to you cuisine of the highest caliber, befitting true royalty, pleasing even those with the most discriminating palate. We have hand-picked a team of only leading chefs and sous chefs from all over the world and joined them together with the resorts authentic Caribbean and Jamaican chefs, bringing you the ultimate culinary dream team with the talents to offer you an above gourmet gastric experience like never before.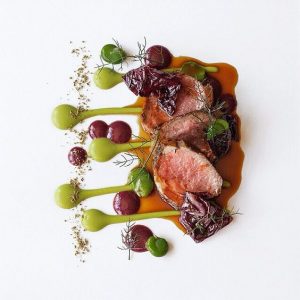 Our accomplished, and gifted chefs, are well known for their work in some of the finest hotels, resorts and restaurants all over the world, bringing you a medley of cuisines, from
French to Israeli, Italian to American, Asian, to a level of authentic Jamaican and barbeque that can only be found on the island. In addition, many of our chefs have years of experience in various Pesach Programs, making them highly qualified to be a welcome part of the Royal team.
From our elegantly plated Michelin level Sedarim, seudot and dinners that will wow you night after night, or our incredible dairy chef who will astound you with her lavish breakfasts and imaginative pasta, pizzas, crepes and more, to our pastry chefs that will blow your mind with their  "I can't believe its Passover works of art." Each meal will delight your senses and leave you wondering what creations our chefs can possibly come up with next.
Looking for a snack or to meet new friends? Our fully stocked all-you-can-eat tea room, filled with a dazzling array of fresh fruits, fine chocolates, sweets, gourmet nuts, pastries, snacks, hot and cold beverages and smoothies, is the perfect place to find exactly what you are looking for. Care for some ice cream? How about a sundae with every flavor made to order, topped just the way you like it.
We know that Royalty deserves a Royal vacation filled with fun, laughter and the ultimate in relaxation. Head over to one of our many poolside, beachside or dining side bars and see what we have always been most famous for. You name it, we create it. Every mixed beverage imaginable, fruity Caribbean cocktails and a wine list truly befitting royalty, with choices that will please even the most particular of connoisseurs. There is a reason our bars are known as the best Pesach program bars ever, stop by once and we know we will see you again....and again……and again.   
While we know our meals will leave you feeling constantly full, what is a Caribbean vacation without a barbeque? How about manned by a genuine Jamaican Grill master! Our pool and beachside barbeques will leave you dizzy with choices. Sizzling steaks, outrageous burgers with all them toppings, juicy hot dogs, spicy gourmet sausages, and of course Jamaica's famous authentic jerk chicken. You dream it, our master Jamaican grill chefs will grill it.
 At Royal Passover, we know our chefs hardwork and dedication, will result in your total satisfaction exceeding all expectations.